Making banana pikelets has been something I have done many times over the years.  They have kind of been a staple in our household, probably because I grew up eating them (alongside the never-ending packets of biscuits!).  Mum was the head tuckshop lady at our primary school for a good few years so my sister couldn't get away with anything!  Anyway, mum made the absolute best pikelet recipe and sold it at the tuckshop for 25 cents a pikelet, with butter on top of course.  They never seemed to last very long and you had to be quick at morning tea if that was what you wanted.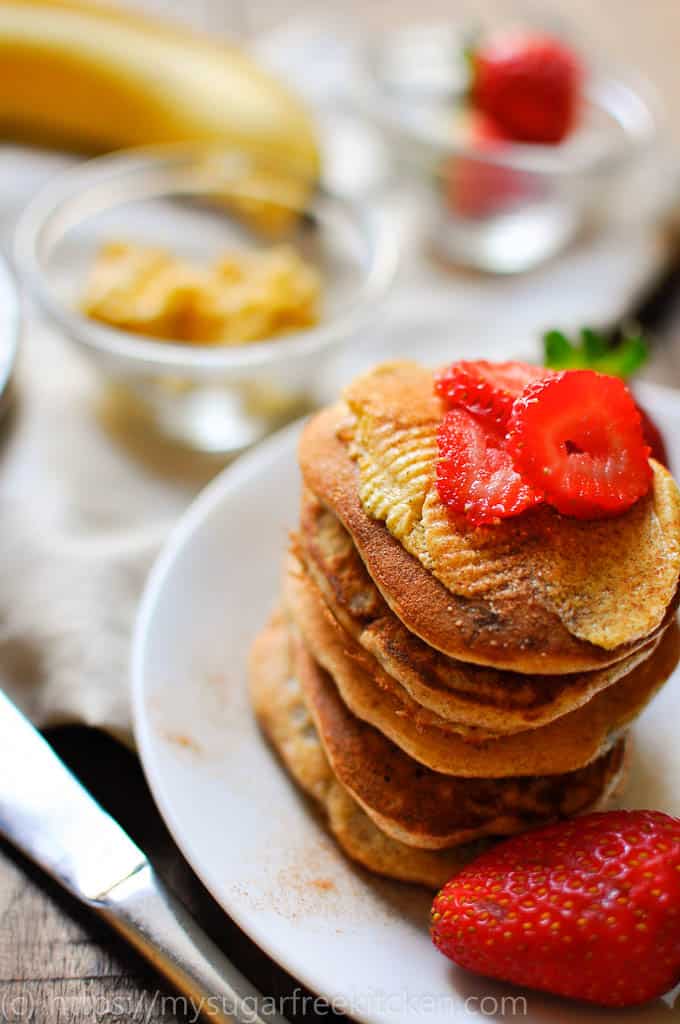 Mum made so many of these pikelets that she knew the recipe off by heart and well, she made them everyday so who wouldn't know the recipe by heart if you were churning out 100 odd pikelets to 8, 9, 10 and 11 year olds! And yes, she still knows the recipe off by heart even after 30 years!
Banana Piklets – The Best Pikelet Recipe
Every time I make pikelets there is a bit of nostalgia as I'm transported back in time, and it's one of those warm fuzzy feelings that comes from remembering good times and good food, hanging around in the school playground, just being a kid without a care in the world!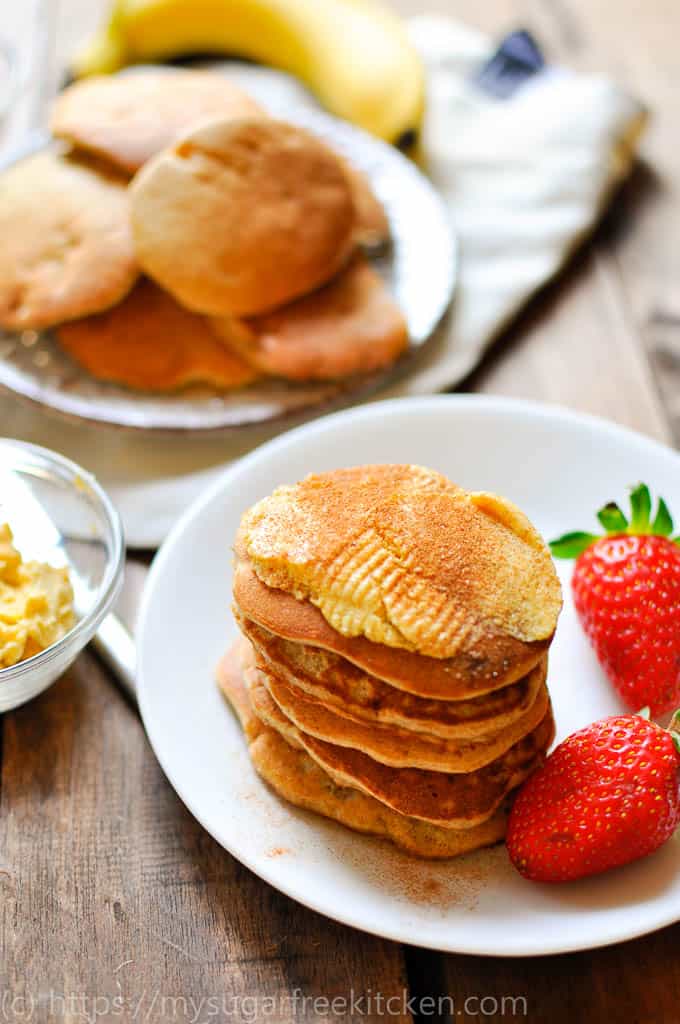 Now strangely enough, my mum (head tuckshop lady), also worked in the tuckshop with my now mother-in law.  So, yes this means my husband and I went to the same primary school, but no we definitely have not been an item since grade 5.
It almost seems surreal to think that my mum and my husbands mum (a.k.a my mother in law)  worked in the tuckshop together, making pikelets for us kids….if only they'd known back then that their kids would link them in ways they could not have predicted back then.  But that is a story for another blog post!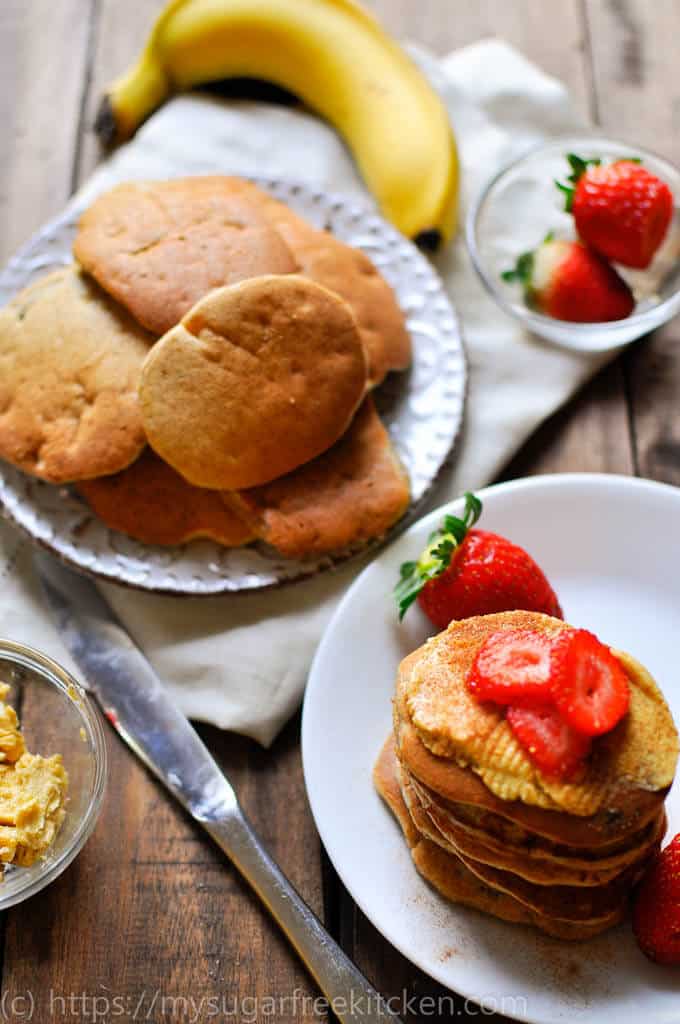 Whilst mum, has definitely made her fair share of pikelets and memorising the perfect banana pikelet recipe in the process, I have over the last couple of years modified her original recipe.
Because whilst mums pikelet recipe brings back so many childhood memories it was not overly waist-friendly especially as the years progressed and I found it harder to keep the kilos at bay.   I needed a pikelet recipe that was a little bit healthier, with less sugar.  So I replaced white sugar for baking natvia, got rid of refined flours, and upped the protein factor with egg whites and some protein powder.  Then I gave it a burst of flavour with cinnamon, vanilla and creamy mashed banana.  Whilst I love my new recipe, I also love mum's tuckshop recipe but now just in moderation!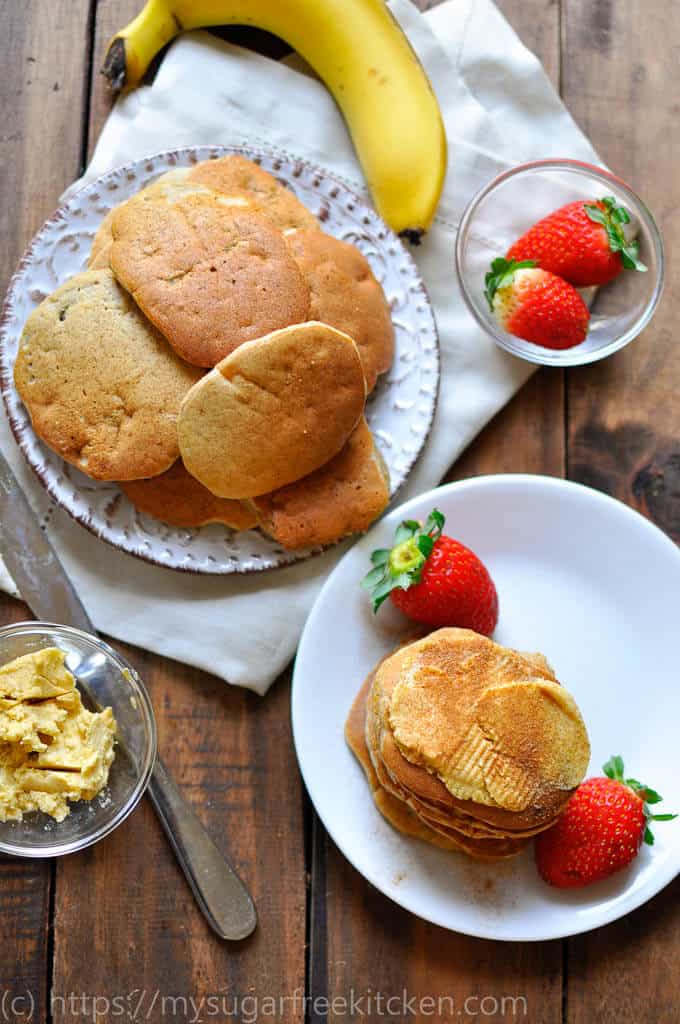 You do need to have a bit of patience whilst making these sugar free pikelets as you need to be ready at the stove top for dropping the batter into the pan and flipping.  But still, I find it is a restful way to spend a Sunday afternoon.  I hope you can bring some nostalgia into your kitchen with this recipe and create your own fond memories of soft fluffy pikelets!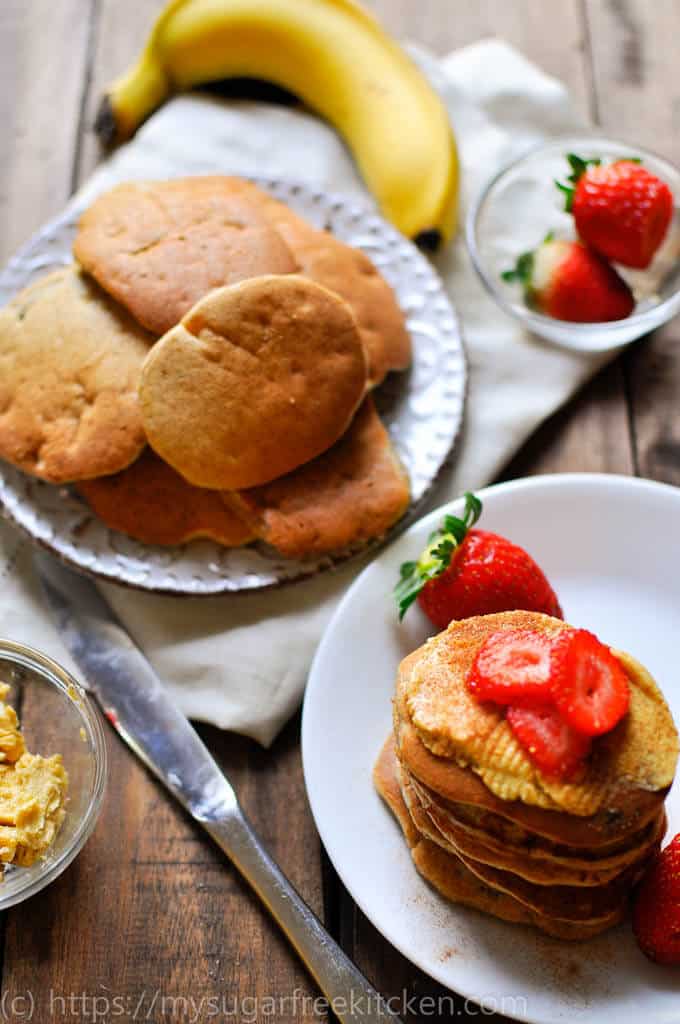 Sugar Free Banana Pikelets
This banana pikelets recipe reminds my of my childhood only without all the added sugars! These piklets are soft and light with hints of banana, vanilla and cinnamon bursting through with each bite. A must make recipe, especially with the vanilla butter. It makes them almost decadent!
Ingredients
Pikelets
1 1/4

cups

Spelt flour (or Wholemeal Plain Flour)

(or wholemeal plain flour)

1

teaspoon

cinnamon

2

medium Egg whites

1/4

cup

Baking natvia

3/4

teaspoon

bicarb soda

2

teaspoons

chia seeds

optional

3/4

cup

Milk

1

cup

Mashed Banana

about 3 bananas
Vanilla Butter
1/8

cup

Butter

1

tablespoon

Baking natvia

1/4

teaspoon

cinnamon

1/2

teaspoon

Vanilla bean paste
Instructions
Pikelets
In a large mixing bowl, add the dry ingredients – flour, protein powder, baking natvia, bicarb, cinnamon and chia

In a separate bowl, mash the banana

In another separate bowl, beat egg whites, natvia and milk together until combined

Add the mashed banana and egg mixture to the dry ingredient and gently fold in until all is combined and a batter is formed

Heat frypan on medium heat and coat with coconut oil or melted butter. Drop spoonfuls of batter onto pan and when bubbles start to form, flip pikelet over to other side.

Repeat until you have made about 20.
Vanilla Butter
Bring 1/8 cup of butter to room temperature

Mix in natvia, cinnamon and vanilla until all combined

Slather on pikelets and store in fridge in airtight container for 3 days
Nutrition Facts
Sugar Free Banana Pikelets
Amount Per Serving
Calories 53
Calories from Fat 9
% Daily Value*
Total Fat 1g 2%
Total Carbohydrates 9g 3%
Protein 3g 6%
* Percent Daily Values are based on a 2000 calorie diet.
© My Sugar Free Kitchen. All images & content are copyright protected. Please do not use my images without prior permission. If you want to republish this recipe, please re-write the recipe in your own words, or link back to this post for the recipe.